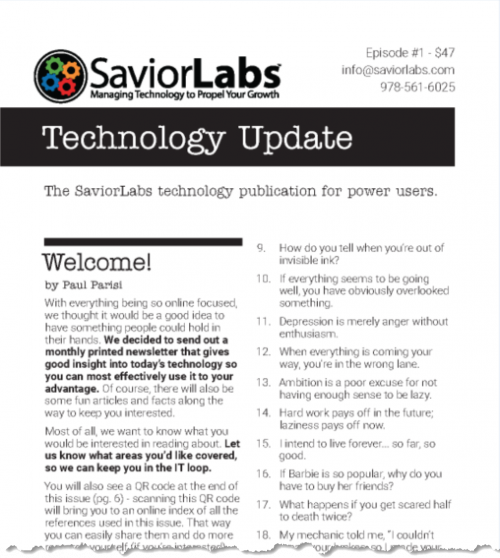 Our first issue, Episode one, featured the following:
Welcome
Computer Security Checklist
Definition of the Month - Fishing, Phishing
Facial Recognition Gone Bad? - From the American Bar Association and Ars Technica
Humor - For more info on Steven Wright, visit: http://www.steven-wright.com.
Is Google Evil?
New SaviorLabs Website
Notes From the Field
Paul's Old PCs - The Timex Sinclair ZX-81
SaviorLabs: Member of FBI InfraGard! - https://www.infragard.org
SaviorLabs' Vision and Mission
This Month's Question - Does Your Organization Perform Security Awareness Training?
You Can Get Hacked Through Wi-Fi?