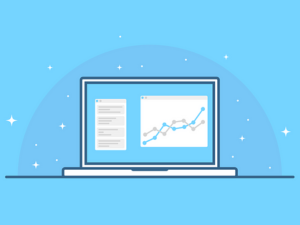 Search engine optimization (SEO) ensures your website and content appear early in search engine rankings. When a person uses a search engine, your relevant content should be among the first they find and click on. 
Here's what you need to know about SEO and how to make it work for you.
Optimize Keywords
Keywords are the terms a user types into a search engine to find what they're looking for. You can find the words users search most often by using a keyword optimization tool, some of which are free.
Balance keyword use throughout the content, URL, title, and metadata. For the best results, use low-competition words and don't overuse them. 
Titles should be 50 to 60 characters long, and at least one heading should have the main keyword. You can add some other secondary keywords once or twice in the content. Many tools are available to make sure you're optimizing your keywords.
Ensure Quality Content
To rank high on search engines, you need to have high-quality content. So how do you define good content?
Variety
Quality content uses more than just words. It contains images, videos, infographics, and various ways to enhance the user experience. It also includes internal links to other content you produce, increasing traffic across the entire site.
Good Writing
Quality content is well-written and easy to understand. It uses neutral language, and it isn't too informal or silly. It states the information in an accessible way and makes every word count. High quality also requires the content to be edited and free of error.
Relevance
The information should be relevant to the user's search. For example, if they're searching for the best tires for their vehicle, leave out where to get a good paint job. Keeping the content relevant means the search engine knows to rank it high.
Create Backlinks
Good search engine optimization requires backlinks. Backlinks are when your content links to a different website, usually using a vital keyword. Backlinks are important because they signal that outside sources can trust your content. It also increases your traffic from other websites.
Several tools are available for backlinking if you don't want to go at it alone.
Optimize for Mobile
Have you ever clicked on a webpage from your mobile device that doesn't look right? It makes it frustrating to use, and most users go elsewhere to find information. You need to optimize your website for mobile devices to ensure you get in on this significant traffic source.
Monitor and Adjust
SEO strategy isn't static. As keywords change in popularity, you'll need to adjust your content. Analytics tools (like Google Analytics) help you keep track of how your content is performing and make any adjustments to which keywords you use, the relevance of the content, and your backlinks.
Master SEO
Mastering search engine optimization takes time. Luckily, various tools and services are available to help. If you keep this guide in mind and are willing to analyze and adjust, the basics will eventually become mastery.