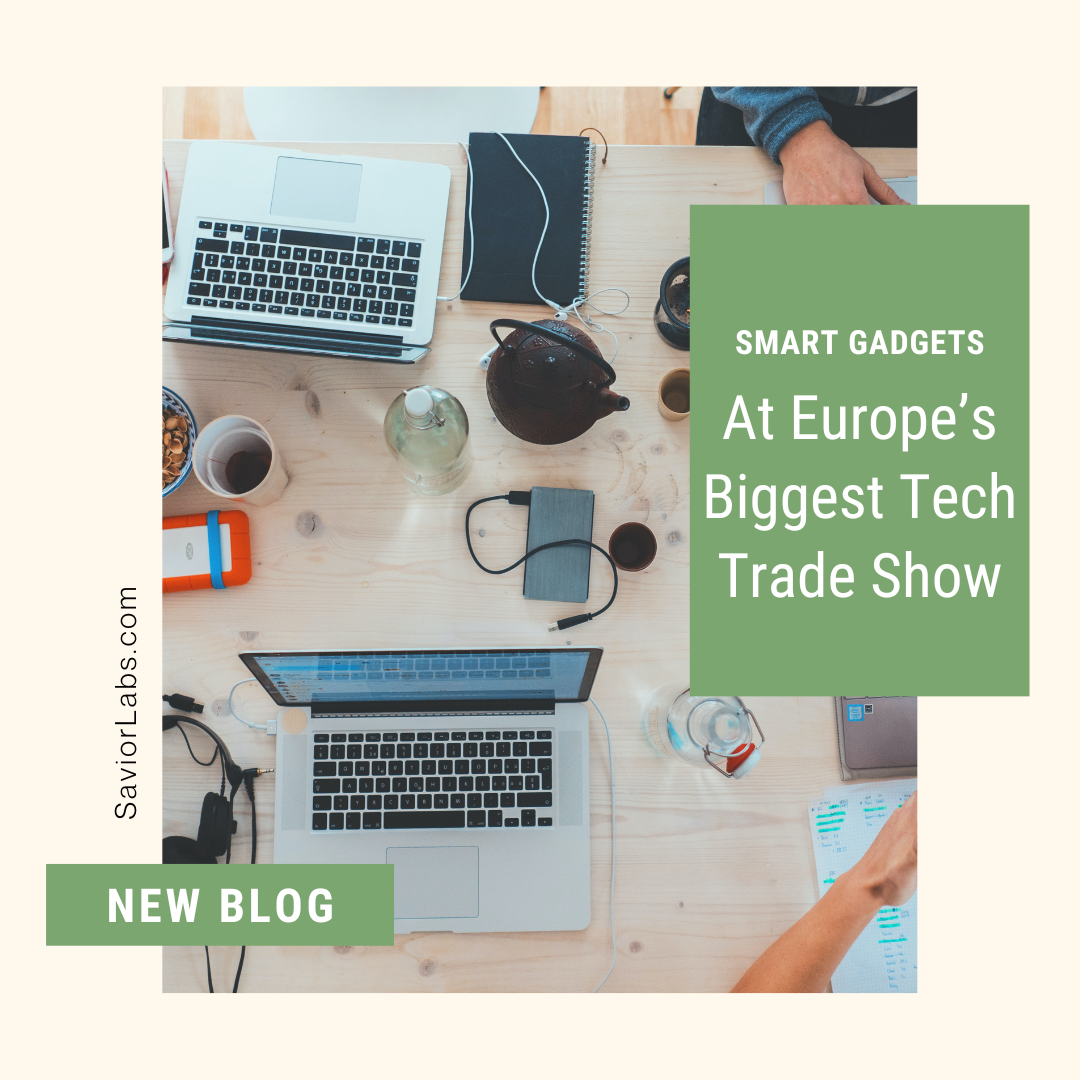 Every year, tech enthusiasts eagerly anticipate Europe's most prominent technology trade show. It's the Internationale Funkausstellung Berlin, or simply IFA.
This is a showcase of the latest and greatest innovations in consumer electronics. The show includes everything from cutting-edge smartphones to futuristic smart home gadgets. IFA never fails to impress.
Let's take a closer look at some of the coolest smart gadgets unveiled at IFA. As well as explore how they are shaping the future of technology.
Samsung's JetBot 90 AI+
One of the most eye-catching exhibits at IFA was Samsung's JetBot 90 AI+. This intelligent robot vacuum cleaner takes smart cleaning to a whole new level.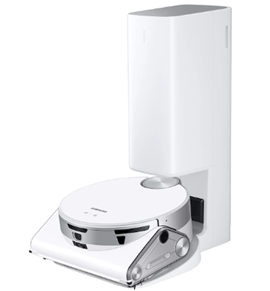 Image credit: Samsung
It uses advanced AI and sensors to navigate your home efficiently. It avoids obstacles and adjusts its cleaning patterns based on the room's layout. It has powerful cleaning capabilities and a large dustbin. It's an impressive addition to the world of home automation.
Spatial Reality Display
Sony introduced its Spatial Reality Display, which is nothing short of mind-blowing. This 3D display creates realistic, high-resolution 3D objects. They seemingly float in the air.
It's a game-changer for professionals in industries like design, architecture, and gaming. The technology has the potential to revolutionize how we interact with digital content.
Philips Hue Gradient Lightstrip
Philips expanded its Hue smart lighting range with the Gradient Lightstrip. This one is unlike traditional light strips. It features several colors that can synchronize with your TV screen. This creates an immersive ambient lighting experience. It can enhance your movie and gaming nights. It's a fantastic example of how smart lighting can transform your living space.
Bose QuietComfort 45 Headphones
Bose introduced the QuietComfort 45 headphones at IFA. They deliver the signature noise-canceling technology that Bose is known for. These wireless headphones are comfortable for long listening sessions. They also offer exceptional sound quality and improved noise cancellation. They are a must-have for music lovers and frequent travelers.
LG's Rollable OLED TV
LG unveiled its rollable OLED TV. It's a marvel of engineering that can magically disappear when you don't need it. With the press of a button, the TV screen rolls up and disappears into its base. It saves space and offers a sleek, minimalist look when not in use. This innovation heralds a new era of flexible displays. It also opens up exciting possibilities for interior design.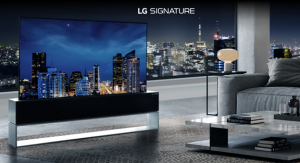 Image credit: LG
When you're ready to watch, it unrolls to provide a stunning 4K OLED display. It's a glimpse into the future of flexible display technology. As well as how it can revolutionize home entertainment.
Braun's MultiQuick 9 Hand Blender with ActiveBlade Technology
Smart gadgets aren't limited to entertainment and convenience. They extend to the kitchen as well. An example is Braun's MultiQuick 9 Hand Blender with ActiveBlade Technology. It caught the attention of culinary enthusiasts. Its unique blade design ensures more effective blending and chopping. It can make meal preparation faster and easier.
Bosch's Virtual Visor
Bosch showcased its Virtual Visor, a revolutionary upgrade to the traditional car visor. The visor uses AI and a transparent LCD panel. It blocks out the sun's glare without obstructing your view. It selectively darkens only the sections of the visor where glare is present. This provides enhanced visibility and safety while driving. This innovation promises a more comfortable and safer driving experience for all.
TCL Wearable Display
TCL showcased a wearable display that offers a personal cinematic experience. These glasses provide an immersive viewing experience with a large virtual screen. On a long flight or want to enjoy a private movie night? These wearable displays are a game-changer.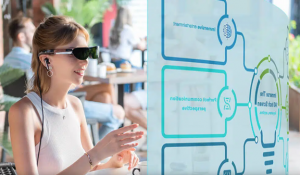 Image credit: TCL
Samsung's SmartThings Hub
At IFA, Samsung showcased its SmartThings Hub. This is an intelligent central hub. It connects and controls all your smart devices seamlessly. It acts as the brain of your smart home. And allows you to manage lighting, security, climate, and more. Its integration capabilities make it a standout choice. It will be of interest to anyone looking to build a truly connected home.
Withings' Sleep Tracking Mat
Withings introduced its Sleep Tracking Mat. It's a smart device that slips under your mattress. It monitors your sleep patterns, heart rate, and snoring.
The gadget provides detailed insights into your sleep quality. It helps you understand your sleep habits better. As well as make adjustments for a more restful night. It's a valuable tool for anyone looking to focus on their health and well-being..
Let Us Help You Gear Up for the Future
Smart gadgets are evolving. We've seen everything from intelligent home automation to innovative car accessories. These devices are shaping the future of how we live, work, and play.
Gear up for the future—because it's arriving faster than we ever imagined.
Give us a call today to schedule a chat about leveraging smart tech at home or work.
Article used with permission from The Technology Press.