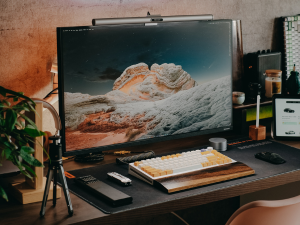 Embarking on a software search can take time and effort. With so many software systems available today, how can you pick the right one for your company? Follow these helpful tips for choosing the correct software for your business to ensure seamless operations.
How To Select the Right Business Software
Stay calm when searching for the correct software application. The process is relatively easy as long as you know what to look for and take the time to do thorough research.
Map Out Your Current Problems and Goals
The first step in selecting the right software for your business is determining your current issues and future goals. Creating a list of business obstacles you must overcome can help you eliminate programs that don't fit your needs.
Conversely, mapping out your business goals clearly shows how you want this software to benefit you in the long run. This is an effective and time-saving way to narrow down your choices.
Receive Employee Input
Always include your staff's opinions in your decision-making process. After all, they are the ones who will be navigating this software daily. Please take note of all the team members who will be using the software and ask for their input.
Evaluate the User Experience
Can you and your employees easily navigate the software system? The user experience is essential since you want to hit the ground running instead of wasting time getting your staff familiar with a confusing system. Scope out software that users find easy to maneuver.
Consider Your Support Options
It's wise to plan for some type of issue with the system. If you need assistance, you'll want a solid support team available. Research the software service's customer support options and decide whether it suits you.
For example, do they offer 24/7 phone or chat support? Will they direct you to a resource with instructions to solve the issue yourself? Customer relationship management tactics are important and should factor into your decision.
Assess Your Budget and Return on Investment
Finally, you need to consider the cost of software licensing. Experts advise you to consider your long-term investment and evaluate how much this software can help you drive your business forward. If the return on investment seems promising, you should implement that software system.
Importance of Selecting the Right Software for Your Business
The type of software you invest in can help or hurt your business operations. You must choose a program that benefits each team member using it within your organization and, ultimately, the company as a whole. Finding the right software is possible if you know what to look for and incorporate these tips into your decision-making process.