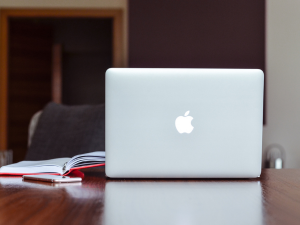 Apple's latest security update is here and addresses a few concerns regarding user privacy. Installing this software update can protect you from hackers who can target you via some vulnerabilities within the Apple operating system. Learn more about the vulnerabilities fixed by this update and how you can protect yourself and your devices from savvy cybercriminals. 
Various Apple Products Are Subject to Zero-Day Vulnerabilities
Does your business use Mac computers or iPads daily? Are you always responding to work emails on your iPhone? If so, your security is at risk. 
Apple and the research team at Citizen Lab uncovered vulnerabilities within the Image I/O and Wallet frameworks. These flaws within the system make it possible for cybercriminals to exploit and target millions of Apple users. Researchers say that the issues are prevalent with the following devices:
iPhone 8 and every subsequent model of new iPhones
All iPad Pro models
iPad 5th generation and newer 
iPad Air 3rd generation and newer
All Mac computers using macOS Ventura
Understanding These Security Threats
Both zero-day exploits that Apple's latest security update fixes involve sending arbitrary code to products with device compatibility. The first vulnerability, which Apple classifies as CVE-2023-41064, centers around a weakness in macOS Ventura that hackers can trigger when the system processes malicious images.
The second vulnerability, tracked as CVE-2023-41061, threatens iPhones and iPads. Cyber attackers can exploit this flaw with malicious attachments that send arbitrary code to the device. The patch notes with Apple's newest update include increased memory and logic handling to combat potential exploits. 
How To Protect Yourself From Cyber Threats
Experts say installing Apple's latest security update is the best way to prevent issues with any impacted devices. The update has different names for each device. Below is a breakdown of the software update name and the Apple product it goes with:
iOS version 16.6.1 for iPhones
iPadOS 16.6.1 for iPads
macOS Ventura 13.5.2 for Mac computers
Installing the latest patch will help keep you safe from the latest Apple vulnerabilities; however, technology experts warn you to take further action. Mac users should install strong antivirus software to protect Mac computers from system-slowing viruses and malware. Research shows an increase in malware attacks on these devices in recent years, so users must be vigilant. 
Staying safe from malware on an iPad or iPhone is trickier since Apple has restrictions for scanning malware on these devices. You can use programs like Intego Mac Internet Security X9 to scan for malware on an iPhone or iPad if you connect them to a Mac with a USB cable.