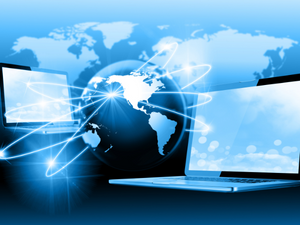 Microsoft has intended to replace Internet Explorer with the new Edge browser. On June 15, 2022, the company officially retired the popular browser by ending its update support for the application. However, it was still part of Windows 10 and was available for use.
However, a Microsoft Edge update on Feb. 14, 2023, permanently disabled Internet Explorer 11 on Windows 10 computers. As standard with these updates, the rollout takes a few days to a week.
Affected Versions of Windows 10
The main versions of Windows 10 affected by the update are those delivered through the
Semi-Annual Channel or SAC. These include client SKUs, IoT, and Enterprise Multi-
Session. But the update did not affect all Windows 10 Long-Term Servicing Channel
versions.
If you are unsure what Windows 10 version you are looking for, you can go to system
properties by clicking: Start > Settings > System > About. The information should be under OS Name, showing if you are on SAC or LTSC.
In some versions, you might see LTSB instead. That is the old name of LTSC, so they are the same.
How Businesses Should React
Some businesses still rely on Internet Explorer 11 as their primary browser. Others have
already started to adopt Edge but using the IE 11 mode.
It is recommended for organizations to start transitioning to the new browser. Updates to
Internet Explorer 11 have long stopped. As such, there is no advantage in continuously using the program. Microsoft offers an adoption kit with content to help notify the people within the organization about the changes and how to move to Microsoft Edge.
In case Edge is already installed in the company systems, it is a matter of transitioning legacy browser dependencies. You can set up Internet Explorer mode to enable that.
Organizations are reliant on digital tools to perform their operations. It is important to
remember that they continue to evolve and modernize depending on the demands of the
consumer majority. Businesses should appoint people to discover potential gaps when things like this happen. By identifying the change early, teams can have a smoother transition with minimal disruption.