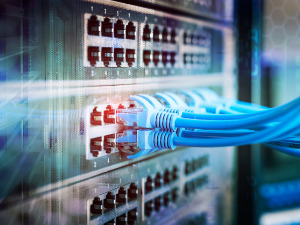 A recent report by Cisco revealed some of its routers were prone to several security flaws. As a result, business owners and their IT staff should pay close attention to the security of their networks to determine the appropriate course of action. Due to their high potential for cybersecurity attacks, end-of-life devices are particularly concerned.
Routers with the highest potential for being compromised by threat actors include Cisco Small Business Routers RV016, RV042, RV042G, and RV082. These routers have reached end-of-life status and are no longer marketed, sold, or updated by Cisco.
This vulnerability allows threat actors to bypass authentication on routers, sending remote requests via custom-built commands to exploit the company's network security. As a result of the vulnerability, unauthorized access to sensitive information and control of the network could be possible.
Since security patches will no longer be available for these devices, Cisco is warning customers about their potential threats and vulnerabilities.
Business operations can suffer from unpatched vulnerabilities in these devices, leading to potentially damaging data breaches, productivity losses, or reputational damage.
Cisco recommends upgrading to a new router to avoid future technical and security issues. By upgrading to newer, more secure routers, companies can reduce the risk of security vulnerabilities and protect their networks from potential threats.
Although replacing EOL devices can be costly and time-consuming, ensuring that a company's network remains secure is necessary. It is crucial for business owners to pay close attention to their network security and address vulnerabilities to protect their businesses from potential cybersecurity threats.