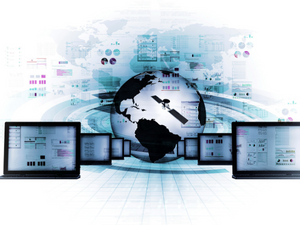 Companies of all sizes may benefit from managed IT services since they offer a variety of technical support and maintenance services while also saving time and money. Managed IT services may benefit your company in several ways, including:
Proactive maintenance: By keeping an eye on your systems and keeping them up to date, managed IT service providers may help stop problems before they start. By minimizing solution interruptions and the need for urgent repairs, this solution can also help you save time and money.
Expert support: Managed IT service providers have a team of specialists ready to offer technical support and fix problems as they arise. This type of assistance can minimize downtime significantly and save you time by allowing you and your team to focus on essential business duties rather than attempting to resolve technical issues on your own.
Cost Savings: Managed IT service companies frequently provide bundled services for less money than you would pay if you bought each service separately. Additionally, since managed IT service providers take care of maintenance and support, you can reallocate those expenses to other parts of the business.
Increased productivity: You free up your in-house IT team by outsourcing your IT support and maintenance to a managed IT service provider. This allows them to concentrate on more strategic initiatives, boosting production and accelerating business growth.
Scalability: The ability to adapt to different demands with minimal disruption is a crucial benefit of using a managed IT service provider. Another advantage is that you can quickly add or remove services without investing in new infrastructure.
The efficiency of your company may be increased at all levels with the aid of managed IT services. Additionally, your business may function more steadily and effectively in the modern era with healthy in-office technology and 24x7 IT services; this will help your business build stronger internal and external relationships.