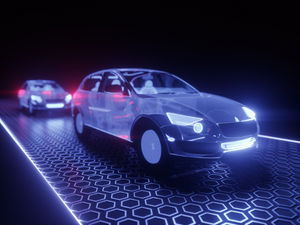 A somewhat concerning flaw has been fixed by SiriusXM that would allow unauthorized individuals to unlock doors remotely and start engines by only having the vehicle identification number (VIN).
Sam Curry, a researcher at Yuga Labs, published a Twitter thread explaining the details of the discovered security flaw.
The security bug affected vehicles using SiriusXM's Connect Vehicle Services, including Honda, Nissan, Acura, and others.
The VIN of a vehicle is all a threat actor needs to authorize actions and gain access to a user's profile. For example, the VIN is often located on the windshield of a vehicle, which an attacker can gather by walking by it.
When an attacker has access to a VIN, they are able to send requests that allow them to unlock, start, locate, flash the lights, and honk the horns on connected vehicles.
As a result of the security flaw being reported to SiriusXM through the company's bug-hunting bounty program, a solution was available within 24 hours of receiving notification of the vulnerability.
SiriusXM confirmed that no previous or current SiriusXM subscriber data was compromised. SiriusXM takes the security of its customers' accounts seriously, which is why the bug bounty program is in place. The program helps identify and correct potential security flaws that impact their platforms.
This isn't the first time there has been a security flaw that could lead to criminal mischief. Earlier this year, researchers discovered Honda Civics manufactured between 2016 and 2020 were susceptible to being remotely unlocked and started.
Criminals are always looking for clever ways to take advantage of unsuspecting consumers. So this holiday season, don't make your vehicle look enticing to criminals by leaving valuables in it.