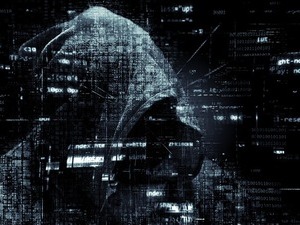 An unknown hacker, who claims to be eighteen years old, acquired administrative access to Uber's corporate network and proprietary internal tools on Thursday, September 15, 2022.
On September 15, 2022, at 6:25 pm PT, Uber issued a statement on Twitter that it was "responding to a cybersecurity incident."
An attacker gained access to the account of an Uber EXT contractor. A malware-infected personal device compromised the contractor's credentials. The contractor accepted the multi-factor authentication through a socially engineered attack, enabling the hacker access to the contractor's account.
The hacker then acquired access to several additional employee accounts with enhanced permissions and announced on the company-wide Slack channel:
"I announce I am a hacker, and Uber has suffered a data breach..." with the hashtag #uberunderpaisdrives.
The hacker also altered the OpenDNS for some internal Uber sites to show a graphic image.
In response to the cybersecurity attack, Uber notified the appropriate authorities and its staff. In addition, the corporation disabled several internal communication and engineering systems as a precautionary measure.
On September 16, 2022, Uber announced that its services were fully functioning and that it would restore several interrupted internal tools.
The breach exposed data from the company's Slack and G-Suite communication systems, internal financial tools, and the bug bounty dashboard on HackerOne. Uber immediately fixed all of the vulnerabilities retained within HackerOne bug reports to stop more nefarious acts.
On September 19, 2022, at 10:45 am PT, Uber released a statement saying, "we have no evidence that the incident involved access to sensitive user data."
According to Uber, the intruder did not gain access to the production systems that power applications, any user accounts, or the encrypted database containing sensitive user data.
Uber enlisted several digital forensics companies to examine the incident and claimed it would utilize this opportunity further to bolster its policies, practices, and technology to withstand future cyberattacks better.
This incident is not the first time that cybercriminals have attacked the corporation. In 2016, the corporation paid a $100,000 ransom to hackers to prevent them from releasing stolen data.
Hackers are constantly looking for innovative ways to breach corporate networks. Cybercriminals are concentrating their efforts more on specific individuals due to the complexity introduced by multi-factor authentication. To prevent a socially engineered cyberattack like the one that compromised Uber, it is essential to educate staff members on how to identify such attacks.