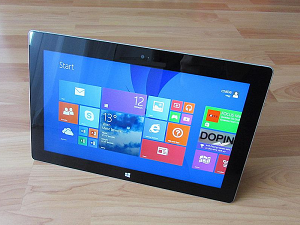 If you are still using Windows 8.1 and if you've somehow managed to avoid seeing the parade of notices Microsoft has been sending out, you should know that the end is nigh.
Support for the aging OS will end on January 10, 2023.  If you have not already done so, you should begin making plans now to migrate away from that OS, and to something more modern.
This is a similar track the company adopted where the end of Windows 7 support was concerned, and the current deadline should not be a surprise to anyone.
After all, Windows 8 itself reached the end of support back in 2016. Although users of version 8.1 got a considerable extension from that point.
It's worth mentioning that Microsoft has decided not to offer an Extended Security Update (ESU) program for Windows 8.1, so when the date arrives, that's it.  No matter how much you may want one, you won't be able to pay for an extension. That means you'll lose the benefit of ongoing security patches from that point forward.
Although Windows 10 gets the lion's share of the press for being the most widely used version of the OS of all time, Windows 8.1 was significant for the Redmond Giant.
Windows 8's initial release was not well received, and the company worked hard to address the (often legitimate) concerns that the OS's massive user base had.  Windows 8.1 was the culmination of those efforts and the Windows 8.1 era of the company's history saw steady improvements in both aesthetics and functionality.
In fact, it's fair to say that without the gains made during the Windows 8.1 era, the current OS would still look dated and many of the components that are integral to all of Microsoft's operating systems might not have yet been overhauled.
In any case, the sun is indeed setting on Windows 8.1.  Be sure you're ready when it goes full dark.